An archive of insights and advice on postgraduate learning, lifestyle and success.
As graduate adviser in my department for the past five years, I've distilled the advice I offer each fall to new graduate students down to six key lessons. Here is my crash course aimed at those of you just starting out now in M.A., M.F.A., or Ph.D. programs in the humanities and social sciences, and at those of you running orientation programs.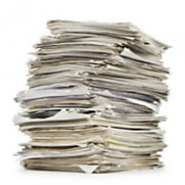 The Thesis Whisperer is a blog newspaper dedicated to the topic of doing a thesis and is edited by Dr Inger Mewburn, Director of research training at the Australian National University. It contains many useful insights and resources.
This badged open course, Succeeding in postgraduate study, will introduce you to the nature of Master's level study. It offers essential preparation for pursuing your learning at this level.
The team at GradSchool often have conversations with people taking on a postgraduate degree online, and get to hear great solutions to the challenge of completing studies outside the traditional classroom environment.
Here are three "nuts and bolts" strategies for online study success that we have based on suggestions current and former students commonly make – useful things to know before you get started, and handy tips that can assist current students too.
We hear a lot about work-life balance in the media. There are articles on how to find it, some that question whether it even exists and others insisting that as we get older an unbalanced life may actually be best. Whatever your view, it's hard to deny that 'finding balance' has become a modern-day 'Holy Grail'. Trying to find that elusive balance between study, full-time work, and family and personal commitments, can seem overwhelming at times.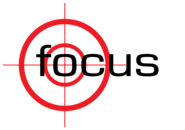 Life has never been more distracting than it is in 2016. Where once we only had to contend with the phone ringing or someone knocking at the door, we now have the world at our fingertips thanks to fast internet access, a never ending influx of email and our 24/7 availability via social media apps on our Smartphone.
It is hard to concentrate on work or study projects when friends are messaging you about tonight's dinner plans or you just have to compare flight prices for your next holiday right this minute! It might start off only taking five minutes of your time, but five leads to ten and the next thing you know the whole morning has disappeared into a vortex of social media and Googling.
To help you steer clear of distractions and get back on track, we have compiled GradSchool's top five tips for finding your focus, keeping stress to a minimum and getting your assignment or work project written and delivered on time, every time.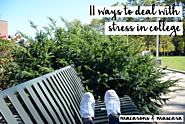 Is it bad that I've only had three weeks of classes and I already want the semester to be over? No? Okay, good. Don't get me wrong, I do love most of my classes and I feel like they'll only get better and better, but I wish that were true of the amount of work I have to do! I definitely feel like I'm always doing homework, no matter how much of it I complete; when I finish one class assignment, I have to start preparing for the next. Ya know what I mean???? And if you have a packed schedule, it feels way crazier!
In a world where scholarly publication is changing rapidly, how should we approach the work of the dissertation, and of scholarly qualifications? This group of articles, the second of two clusters in the new Alt-Academy project Graduate Training in the 21st Century, attempts to respond to this question, and to raise new ones, by showcasing the work of early career scholars actively reimagining the dissertation as proto-monograph. 
With exams approaching, you should be thinking about how to get better at time management and organize your days so you can strike the right balance between home, work and university life. By taking the time to arrange your priorities, you can give yourself the best chance of staying on track and organized during the exam period, which in turn can help reduce stress levels, something that can be the difference between success and failure at university. Take a look at our top seven time management tips, so that you can do your best at university and also find moments to relax and even earn some money on the side.
The importance of theoretical knowledge in Masters education is often underestimated, but, in reality, it results in better decision-making.
The Council of Australian Postgraduate Associations (CAPA), is the peak body representing the interests of Australia's 320,000+ postgraduate students. Founded in 1979, CAPA is a membership based non-profit organisation. CAPA's member organisations include 33 postgraduate associations, and the National Aboriginal & Torres Strait Islander Postgraduate Association (NATSIPA).
As the national voice on postgraduate issues, CAPA communicates the interests and perspectives of postgraduate students to the Federal Government, Federal Opposition and minor parties, and higher education peak bodies.
CAPA's activities are supported by quality research. CAPA continues to play a leading role in higher education as an authoritative source of information on postgraduate issues.
Information, support and advice are provided to individual postgraduate students by CAPA's affiliated member organisations on university campuses in each state and territory. CAPA's members also elect regional representatives to assist in coordinating activities and information sharing between postgraduate associations.